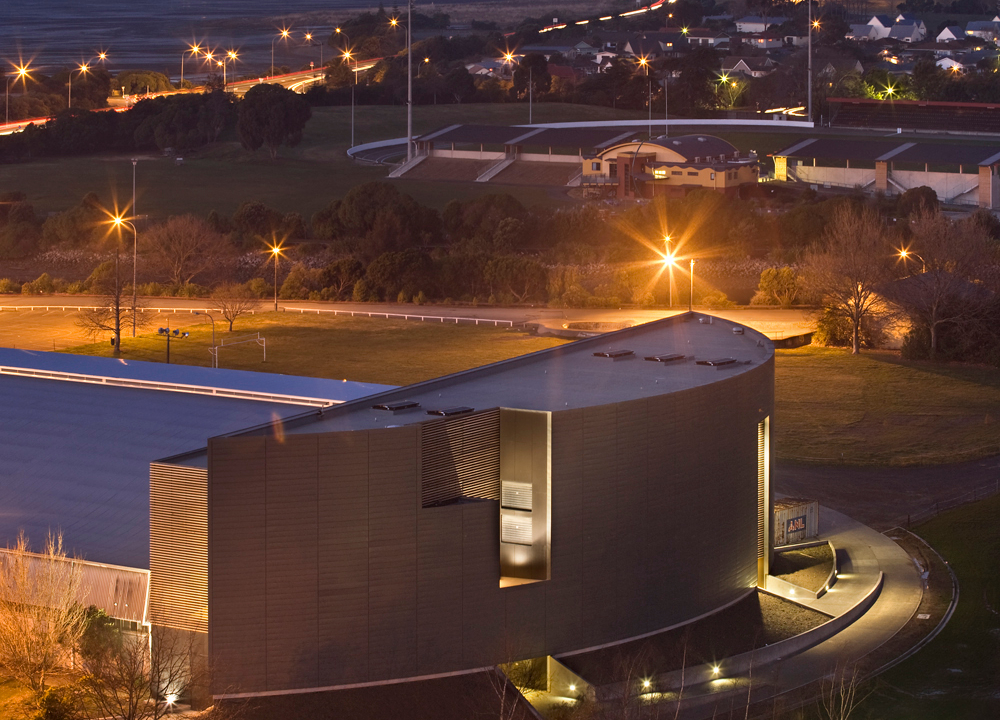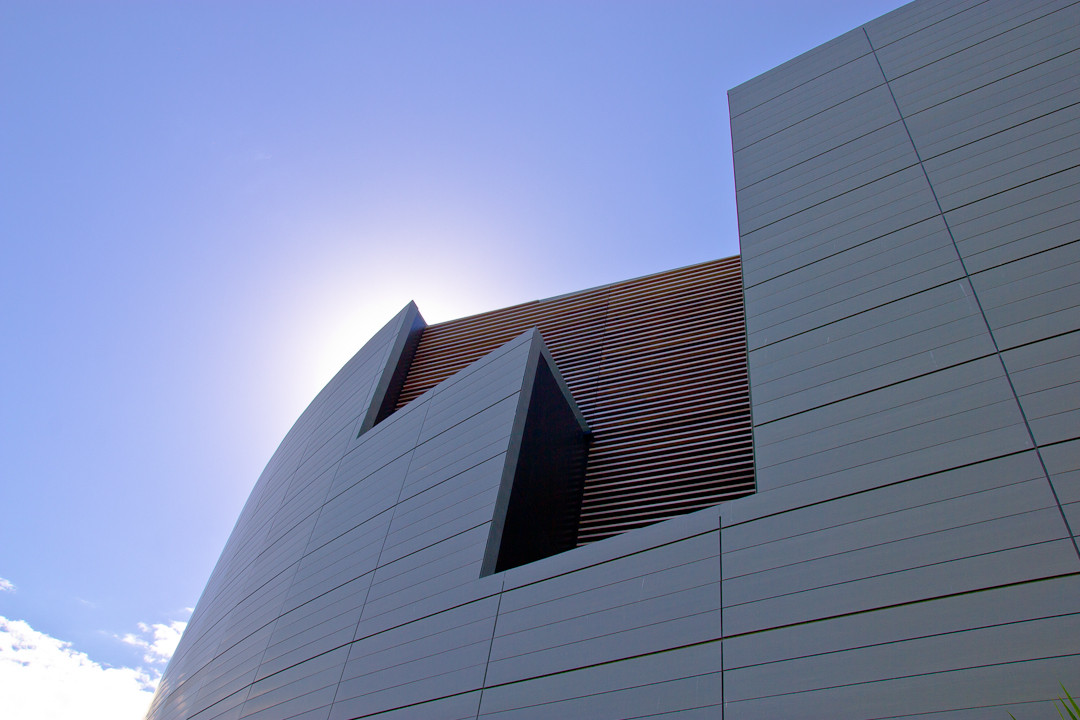 [sc:projectdata client="Nelson City Council" architect="Arthouse Architecture, Brian Riley, 03 546 6664″  contractperiod="17 months, 2008 / 2009″ awards="Registered Master Builders Regional Commercial Projects – Gold Award"]
Trafalgar Centre – Southern Extension
This curved stadium extension is one of the most complex construction projects to be carried out in the Nelson region to date.  As Main Contractor, we were required to keep the busy sports and function facility operating for the client during the build.
The new extension on a 975 sq.m footprint shows a massive elliptical plane, 16m high and raking down at 1.5 degrees.  Concrete ground beams on piles support the curved outer precast walls, internal insitu beams and shear walls.  The full height shear walls and columns had to be separately scaffolded and built in isolation.  The 40m main truss then had to be landed into position.  As well as being 16m clear to the ground, to further complicate the process the main truss runs at an angle to the curved exterior wall, all set on a 1.5 degree rake.
The wall and roof structure is a complex steel matrix.  The integration between concrete and pre-manufactured steel was perfect – a testament to Coman Construction's tight quality control during the setout process.
The interior of the building has a full height void in the centre, which was accessed with scaffolding towers and the company's all terrain scissor lift.  There is three-storey timber frame construction either side of the building enclosing offices, storage and a 40,000 ltr. water tank.
The whole building is encased in 1710 sq.m of Rhinezink cladding on a custom built cavity system, with large detail pockets of cedar battens on steel frames.
Alterations to the existing stadium included full demolition of the stadium end wall, a new acoustic ceiling, acoustic treatment to walls, new public toilets, changing rooms and storage areas, floor sanding and resealing existing timber floor and a new ridge vent running the length of the stadium.  A five metre wide opening had to be cut the length of the existing roof and a prefabricated roof vent craned into position.
The RMB Gold Award for Commercial Projects recognises Coman Construction's quality management, environmental care, health and safety and project administration.